MINI SHOT - CAPTAIN NUTS
---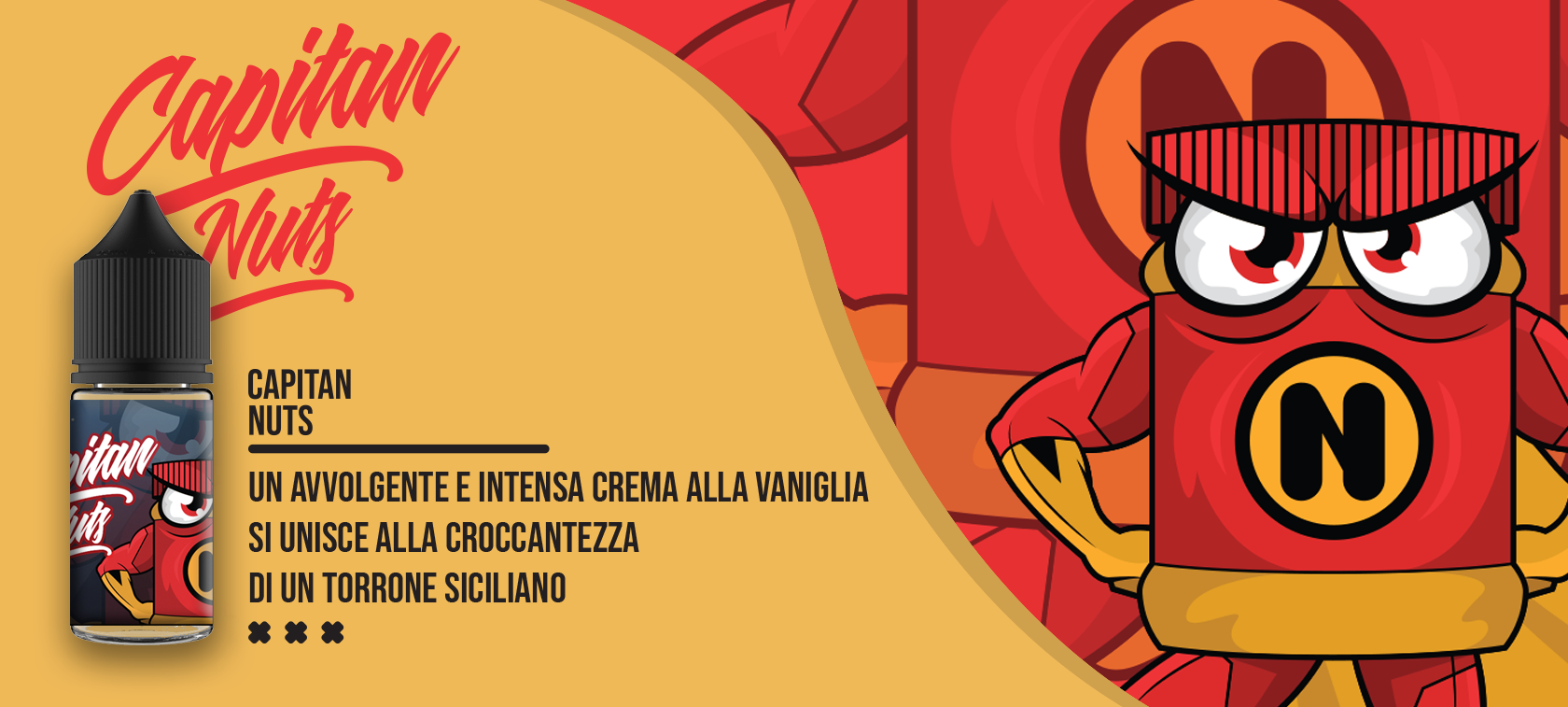 ---
Don't call it a "jar"!
Capitan Nuts comes from a distant galaxy in defense of its delicious planets.
An enveloping and intense cream obtained from a mix of precious vanillas, combines with the crunchiness of a Sicilian nougat made with toasted pistachios, peanuts and walnuts.
A creamy for superheroes only!
100% Made in Italy
---
Package:
1 x Bottle of 30ml Clear/Transparent Chubby Gorilla v3 containing 10ml of super concentrated Premium Flavour in FULL PG.
---
How to use:

20ml format: 
Nicotine 0mg - add 10ml of VG
Nicotine 4.5mg - add 1 base of 10ml 9mg
Nicotine 9mg - add 1 base of 10ml 18mg
Nicotine 10mg - add 1 base of 10ml 20mg
---
Steeping times:
-20ml format:  3 - 6 days
---
Warnings:
 -WARNING: It is a multipurpose concentrated flavour, to be used only after dilution.
 -The product is certified and equipped with safety data sheets in full compliance with all Italian and European regulations.
---

Data sheet
Flavour Content

10ml